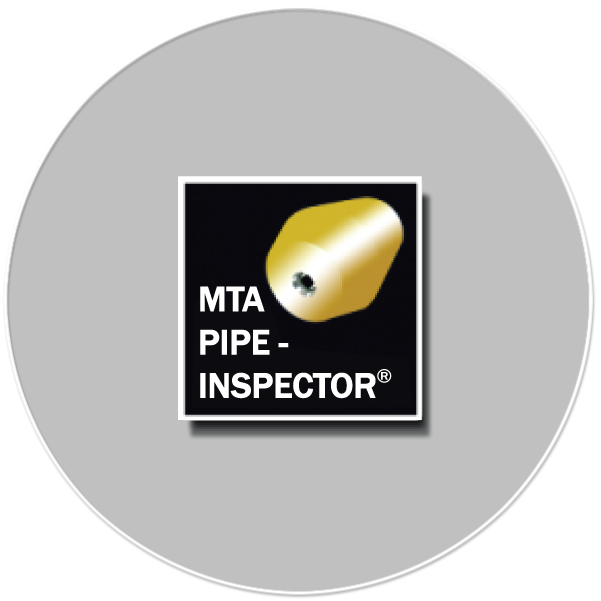 MTA PIPE-INSPECTOR®
Wireless multi-sensor inspection of pipelines with integrated leak detection
United States Patent No. 9,804,102 B2 Oct. 31, 2017
OPERATING PRICIPLE
MTA Pipe-Inspector floats battery-operated without cables freely in the media flow of the pipeline system and continuously supplies data from inside the pipeline to record the condition of the examined pipeline section without excavations or pipe separations.
INSERTION
The MTA Pipe-Inspector is inserted via existing T-pieces or, in the case of elevated tanks or vents, by means of a sluice and removed again for data evaluation at an end point to be defined.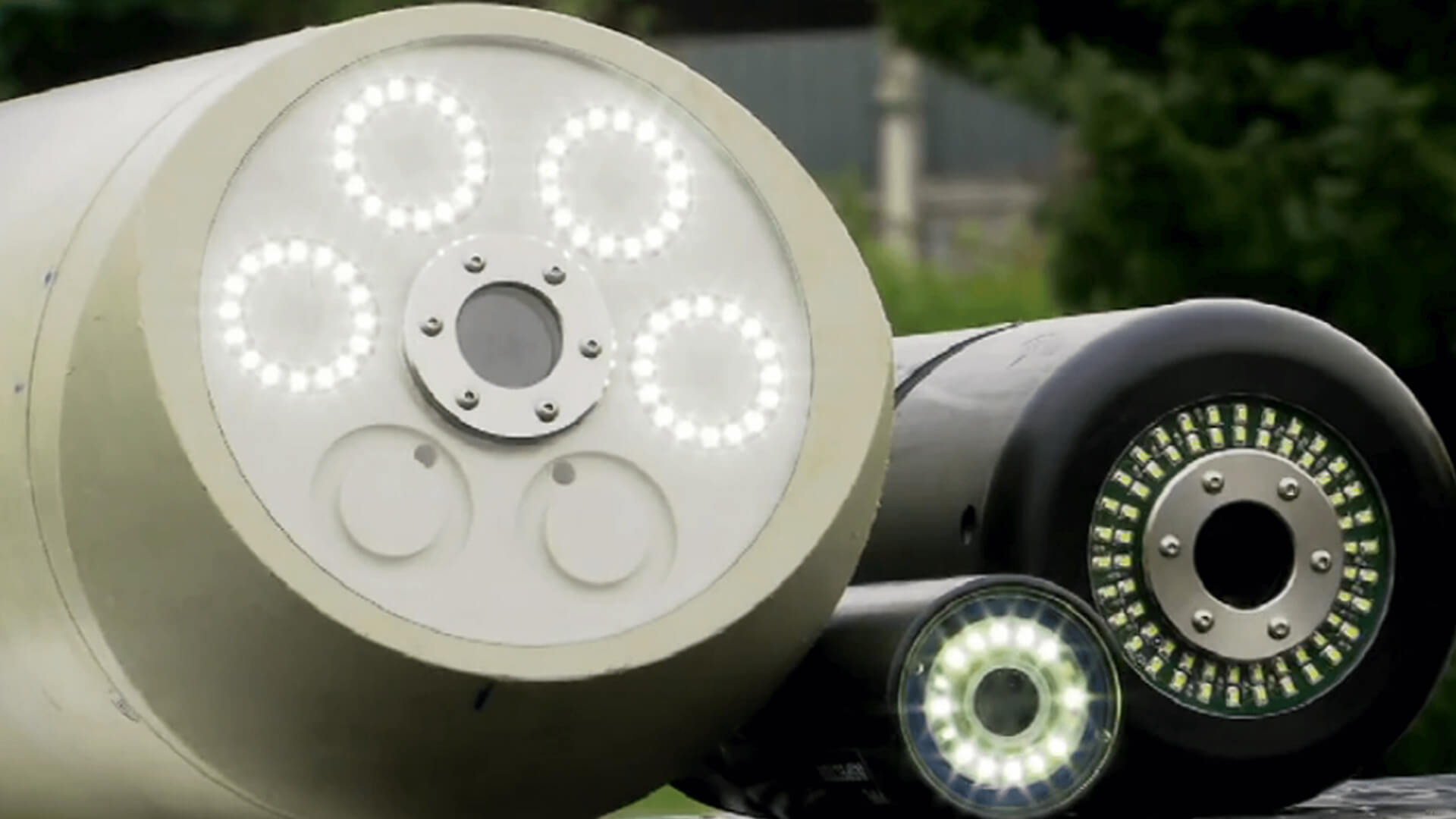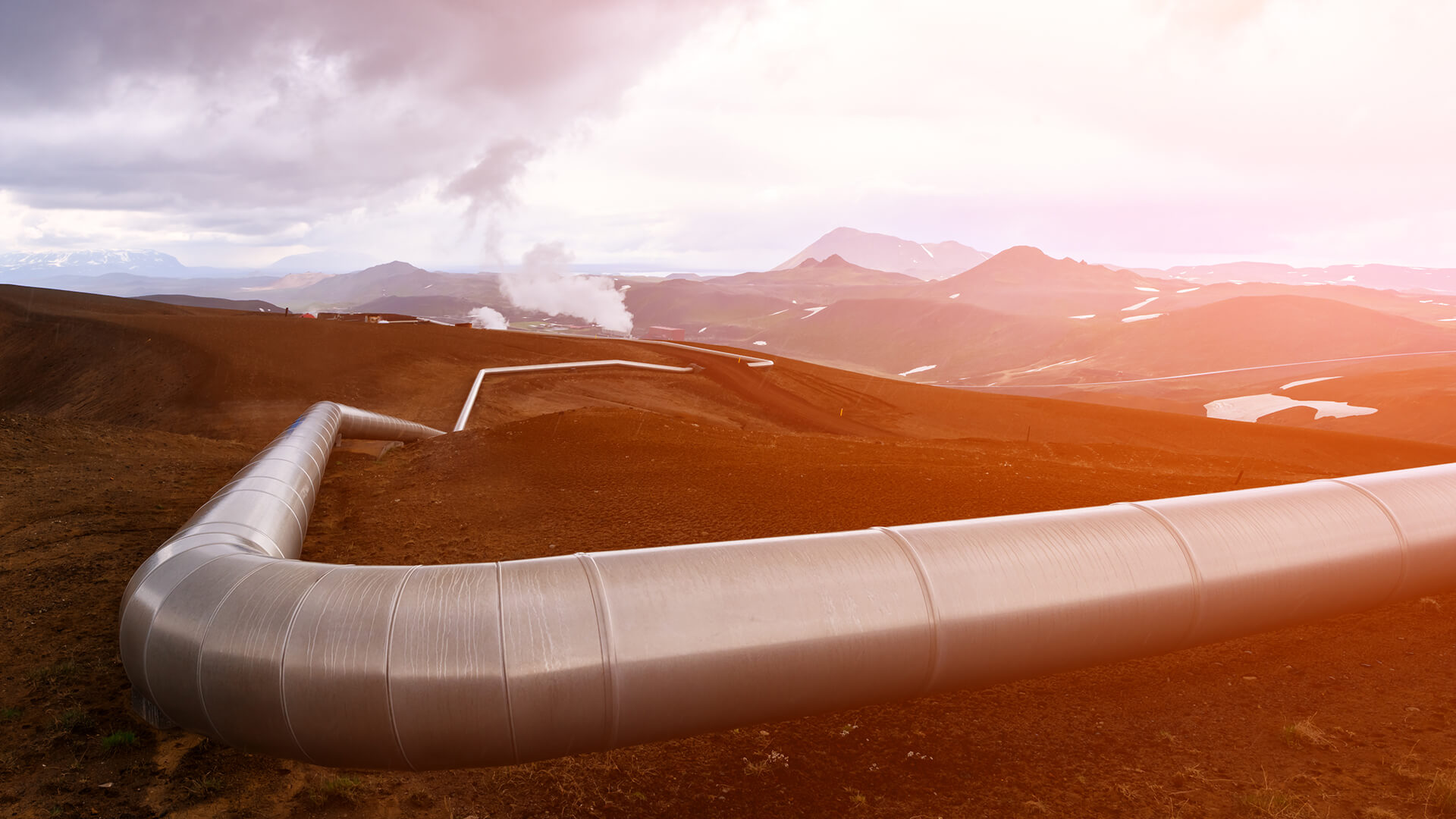 FEATURES
Optical video inspection
Noise recording for locating smallest leaks
pinpoint accuracy up to 10l/h at 5bar operating pressure
Pressure recording over the entire pipe length
Optional turbidity measurement
Conductivity measurement optional
Temperature measurement
Length measurement with metre indication
Video recording in HD quality
APPLICATION
For the first time, MTA Pipe-Inspector enables a material-independent and complete optical and acoustic inspection of transport pipelines without interrupting operation.
In contrast to cable-based inspection systems, this method works wirelessly, which makes the continuous optical inspection of long pipeline sections of up to 50km possible.
FIELD OF USE
Pipe-Inspector can also be used to inspect pipelines that are difficult to access, e.g. at airports, motorways, industrial plants or in other access-sensitive areas. Thanks to a pressure resistance of up to 100 bar, power station pipelines can also be inspected, e.g. before their initial commissioning.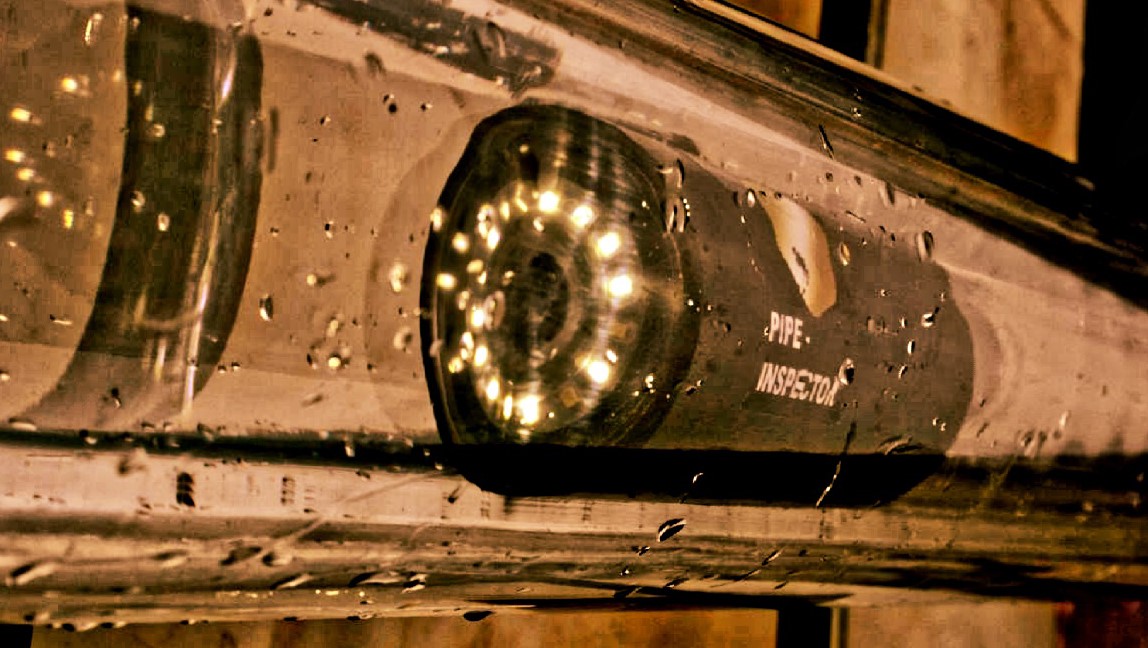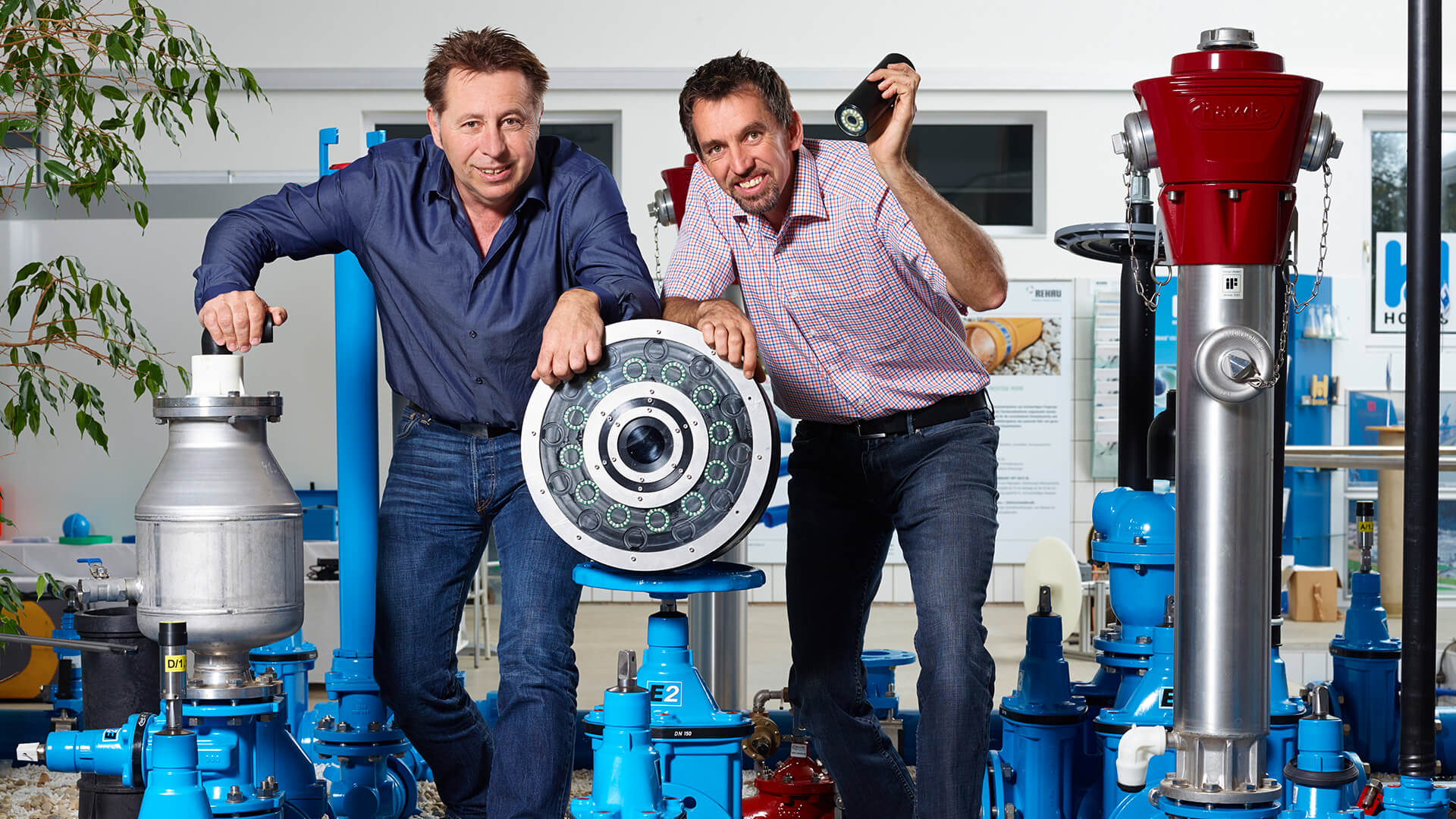 BENEFITS
without interruption of operation
without excavation or pipe separation
drinking water certified
without cleaning in advance
easy insertion and removal
large daily outputs
low personnel requirements
can be used in places that are difficult to access
environmentally friendly
cost-effective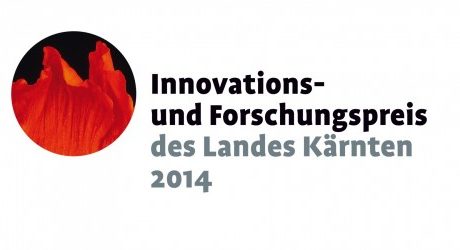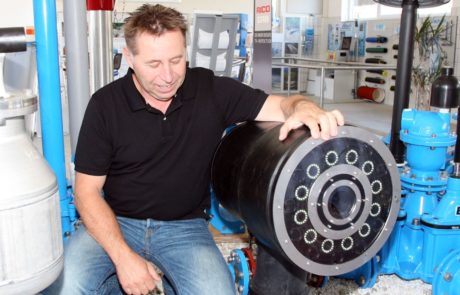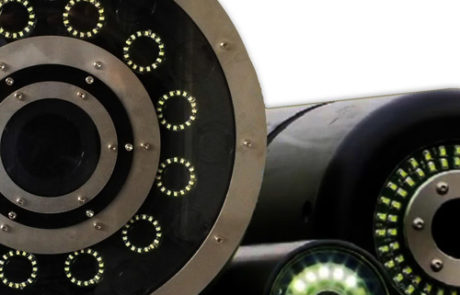 MTA Pipe-Inspector® wins Innovation and Research Award of the State of Carinthia 2014
Innovation and Research Award of the Province of Carinthia 2014
MTA Messtechnik GmbH achieves 1st place in the small business category with Pipe-Inspector® for wireless TV inspection of pipelines with integrated leak detection.
Pipe-Inspector in the final selection for Econovius
2015
MTA Messtechnik has prevailed with Pipe-Inspector® from more than 600 applications from all over Austria for the final selection for ECONOVIUS 2015. For the first time, Pipe-Inspector® enables the wireless optical and acoustic inspection of transport pipelines without interrupting operation. The ECONOVIUS is awarded annually as part of the State Prize for Innovation of the Ministry of Economic Affairs.
MTA PIPE-INSPECTOR® VIDEOS
PROJECT Washington D.C.
Diameter: DN 600/500
Material: Cement mortar lined cast iron pipe
Inspection section: 670m
Year of construction: 1888
Project: November 2017
AIR POCKETS
Determination of air or gas inclusions in pressure pipelines
INSERTION | EXTRACTION
Insertion and withdrawal for pressure pipelines
POWER PLANT LINE
Diameter: DN 500
Pipeline length: 3,700m
Country: Austria
MTA Pipe-Inspector: PW-DN225
Foreign body "hammer" in pipeline
POWER PLANT LINE
Diameter: DN 2000
Material: GRP
Pressure: PN 6 – PN 20
The special thing about this video is not the picture, but rather the sound. At 1401.9m you can hear the typical structure-borne sound of a leak.
DRINKING WATER
Diameter: DN 200
Material: Epoxy inliner on cast iron
Length: 1,200m
MTA Messtechnik and its partner Schmidt Watertechniek successfully carried out a pilot project for the Dutch water supplier Brabant Water in November 2015.
WASTE WATER
Material: PVC
Diameter: DN 200
Pressure: PN 16
Length: 1.050m
Country: Austria
WASTE WATER
Open channel
Diameter: DN 250 | DN 300 | DN 600
Material: GRP
SERVICE WATER PRESSURE LINE
Diameter: DN 500
Pipeline length: 3,700m
Country: Austria
MTA Pipe-Inspector: PW-DN225
Foreign body "hammer" in pipeline