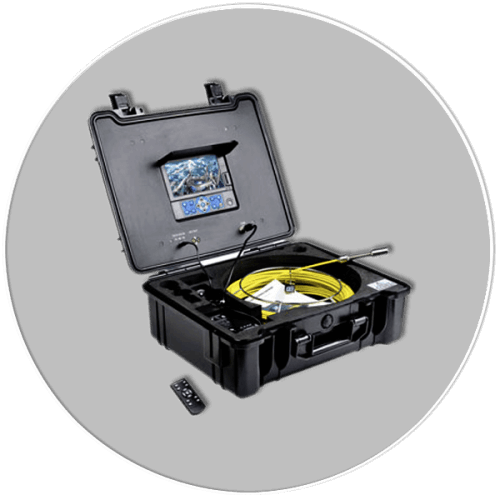 Video inspection for different areas
Live image transmission with integrated lighting
Backup and documentation of images and videos
VIDEO INSPECTION WITH TV CAMERA SYSTEMS
PROTOCOLED SECURITY
The regular, recorded and standardised video inspection is essential for both quality assurance and also damage assessment. The system is also used frequently in the area of refurbishment or even renovation.
Especially before and after a well rehabilitation, a video inspection with a well camera is important. The results of a pre-inspection, through horizontal and also vertical images with rotation and zooming capability, provide the basic for selecting the right rehabilition process. Here, targeted planning is possible, especially taking into account existing blockages, sintering and also damage.
An inventory and detailed documentation before and after the well cleaning provides security about the condition of the drinking water well.
Clean drinking water is one of the most important areas in everyday life. So let's take care of it!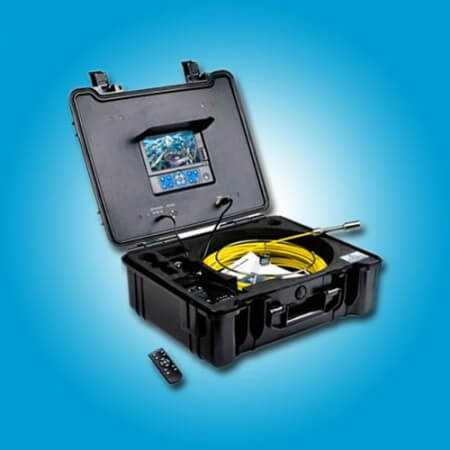 HIGH QUALITY
Ideal for pipe bursts and also blockages in the pipe and sewer systems. Also suitable for the inspection of drains, shafts, as well as chimneys, and also plants and buildings.
APPLICATIONS:
from DN 40
Operating depths up to 1.000m
High-resolution radial and axial color images
digital video data
Examination protocol
Evaluation software
Product catalog and information