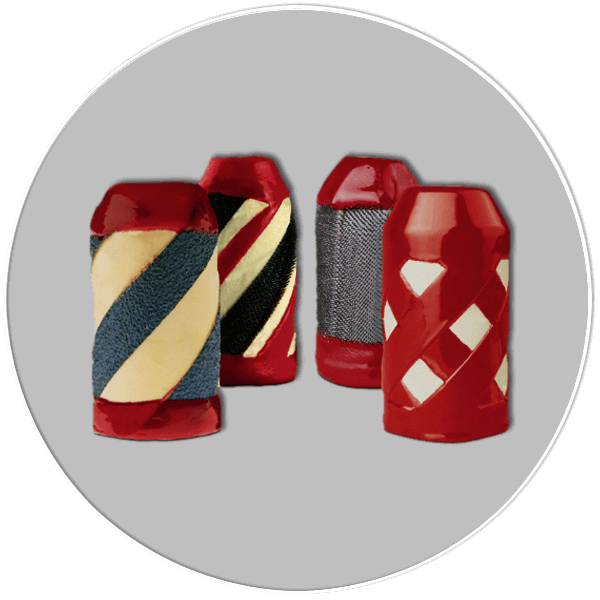 PIGGING
CLEANING OF DRINKING WATER PIPES
Highly effective
against deposits
Removal of deposits, incrustations and corrosion inside the pipe.
For sufficient flow rates and increasing the service life of pipes.
Restoration of
drinking water quality
Deposits and impurities reduce water quality.
The purification process restores the water quality.
Energy saving &
cost reducing
Lines with smaller cross-section due to deposits increase energy costs.
Even 5% cross-sectional loss causes approx. 25% pressure loss.
PIPELINES PIGGING
Drinking water is precious.
Therefore, as little of it as possible should be lost or contaminated.
MTA Messtechnik provides service and products to ensure that your drinking water supply remains in good order from source to pipe.
PIGS FOR CLEANING DRINKING WATER PIPES
Pipeline pigging is a time-honored procedure that produces satisfactory results, but there is some risk that an inserted pig may beome stuck in the pipeline.
Therefore, pigging is nowadays rather done rarely, primarily as part of pressure testing, to force residual air out of the lines or to prepare new lines for disinfection.
PIGGING TYPES
Basically, there are three types of pigs in different degrees of hardness. Within each group they are subdivided into about 15 different types depending on the field of application.
A pig may be no more than 5% lager than the pipe to be cleaned and is moved forward with the water flowing in the pipe.
PROCEDURE
After being introduced via the sluice, the pig is transported further through the pipeline with the pipeline's own pressure and must be removed from the pipeline again at the end of the cleaning section.
Due to the special material configuration of these pigs, even valves and 90° bends are not an insurmountable obstacle. It should be noted, however, that in the case of heavy deposits, these accumulate in front of the pig and there is a risk that the pig will get stuck.
T-pieces or 90° bends are no problem for pigs, even longer pipeline sections can be cleaned with pigs.
However, a pig cleaning process takes a relatively long time, as the speed is only 0.5 – 1.0 m/s.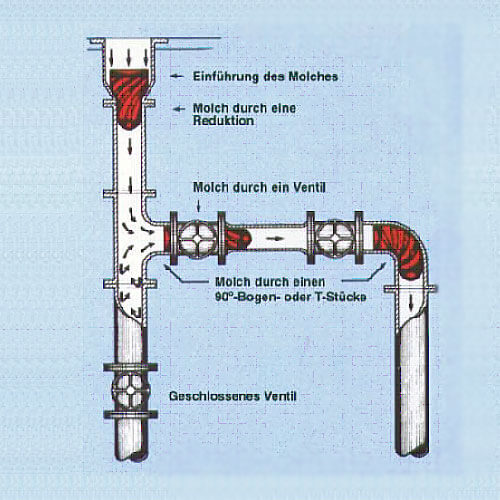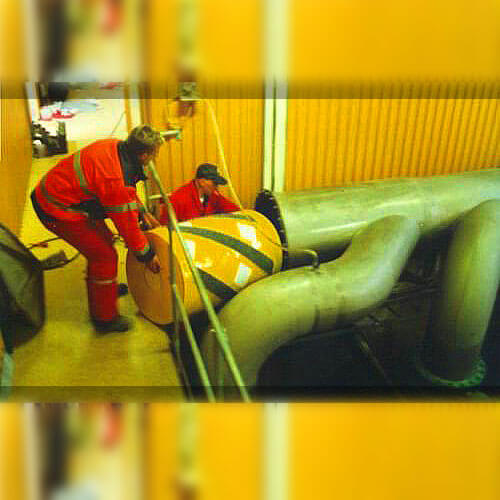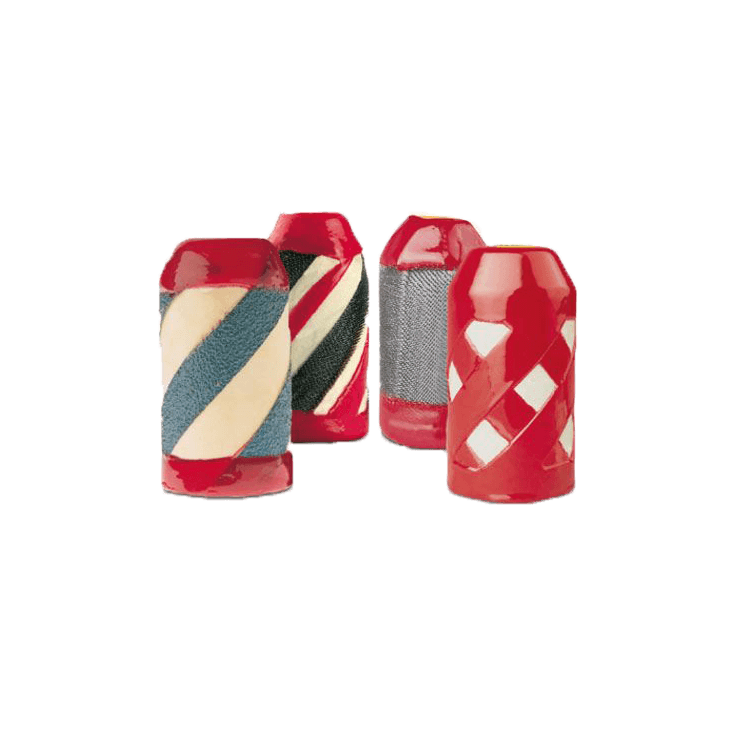 PIGS FOR PVC AND PLASTIC PIPES
SW = swab, foam rubber polyester coated, very soft pig
DF = dura-form foam rubber polyurethane coated, medium to hard pig
XX = criss-cross polyurethane plastic with DF
SH = split DF
PIGS FOR STEEL AND CAST IRON PIPES
WB = wire-brush XX with integrated steel core
St = stud-big XX with integrated steel hook
others like PVC and plastic pipes