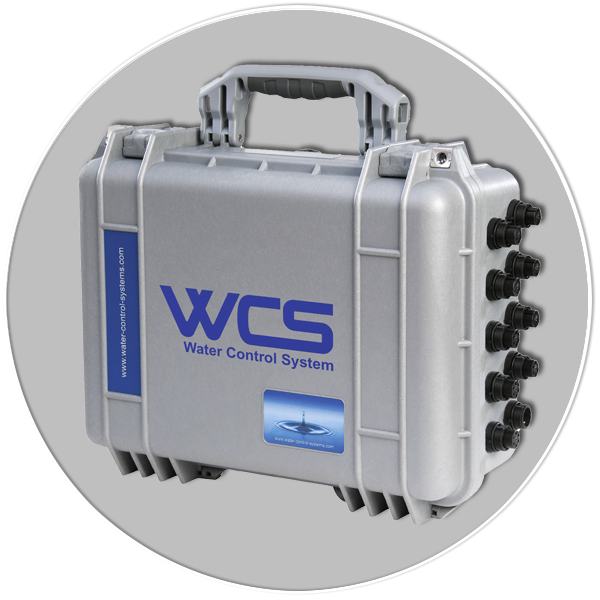 MEASUREMENT DEVICES
WCS – Water Control Systems®
Measuring devices and sensors
Level andpressure measurements
Conductivity measurements
WCS – Water Control Systems®
Measuring devices and sensors
Measuring probes | Transmitters | Accessories
Level and pressure measurements
Temperature measurements
Conductivity measurements
Transmitter
Data logger
Accessories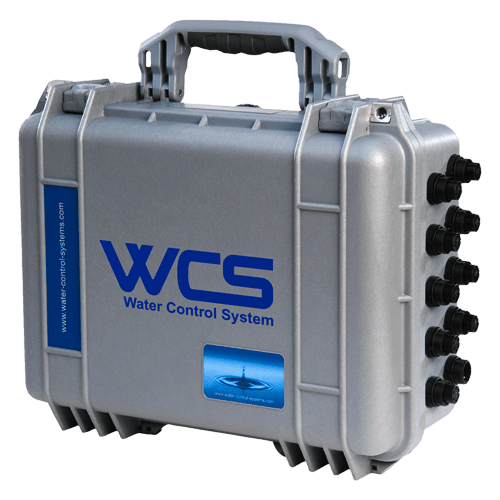 Probes | Transmitter | Accessories
LEVEL AND PRESSURE MEASUREMENTS
Measuring instruments of this category measure level and pressure of liquids and gases.
ADVANTAGES
They are easy to use, are robust, have a long service life,
high precision and very good long-term stability.
According to the type of installation, we divide them into "immersion" and "dry-mounted" gauges.
TEMPERATURE MEASUREMENTS
RESISTANCE THERMOMETER:
The resistance thermometers have temperature sensors in various housings, but the temperature meters  also have electronics that have an output through the current loop, some meters also have a temperature display on LED or LCD display.
Temperature sensors detect the temperatures of gases and liquids. Depending on the type of installation and housing, we offer various temperature sensors: room, atmosphere, underwater, duct resistance thermometers, etc.
TRANSMITTER
Transmitters transform electrical and non-electrical quantities (e.g. temperature – the input are temperature sensors or various current and voltage signals) into standard and current signals. The differ according to the housing (stand-alone housing or built-in housing, e.g. mounting in the head of the resistance thermometer) and according to the concept: with galvanic isolation input / output / voltage supply or without galvanic isolation.
Transmitters of the MPx 3xx family are mounted on DIN rail in the control cabinet. The electronics of the transmitter are located in the ABS housing, width 22mm.
DATA LOGGERS AND CONDUCTIVITY MEASUREMENTS
Data loggers of the GSR and PSR family measure and record various quantities such as pressure, level, flow, temperature, conductivity, etc. The voltage supply adapts to the application point. It takes place via mains electricity, with a battery or solar energy. Depending on the design, they can be compact or have dislocated electronics. Data transmission can be local, via network or remote.
Conductivity meters are used in monitoring water resources, lakes or rivers, for water quality control (soft water) in hot water systems.
Depending on the type of installation, these can be "submersible/underwater" or "dry mount" versions.
Specification texts for download