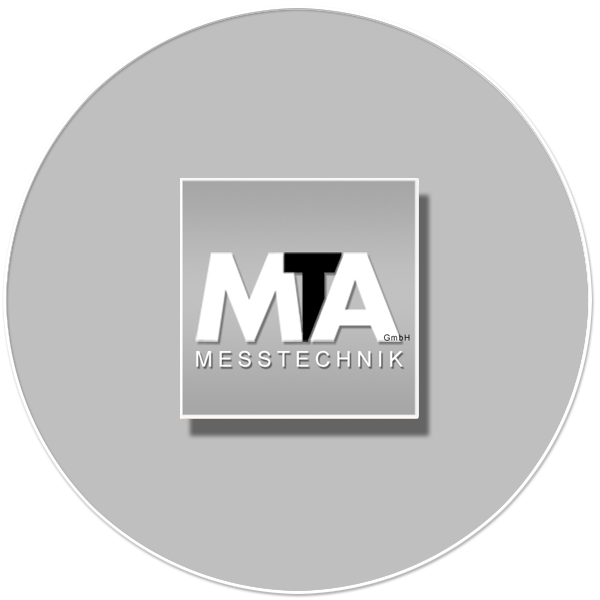 Efficient and pinpoint leak detection for swimming pools
Measurement results in real time
Possibility to create test protocols
POOL INSPECTION
The MTA Pool Scan is used to check pools for leaks when filled. Accordingly, you no longer have to drain your pool to be checked or wait until the water level has lowered to the leak. On the contrary – the MTA Pool Scan measures the tightness of the pool and its connections when filled. With the help of the probe, you can check inlet and outlet pipes, as well as skimmer nozzles for leaks simply and easily.
Due to the sophisticated technology, not only swimming pools but also pools and swimming ponds can be checked for leaks. The MTA Pool Scan can also be used on all types of materials.
The device is available with various accessories with which, for example, surface tests of walls or pool floors can be carried out and leaks can be efficiently located.
FEATURES
Mobile leak detection system
Easy to transport with protective case, plus sturdy small case for electronic components
30m cable for easy and unrestricted testing
Measurement results in real time on the screen.
Pinpoint locating in live mode, as well as the possibility to create test protocols.
MTA POOL SCAN WITH PRACTICAL ACCESSORIES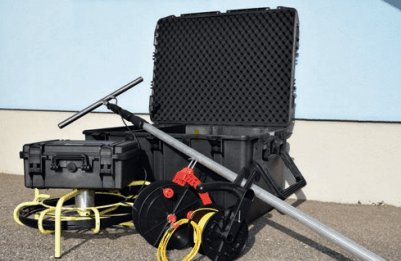 The MTA Pool Scan is delivered in a practical transport case, so all components are safely stored on the way to the leak detection mission.
The electronics box, which is mounted directly on the reel, contains the complete electronics on the one hand and a full-fledged interface on the other.
The measured values can be read in real time in the testing software. In addition, it is possible to edit protocols and project data both before and after completion of the test. You also have the option of exporting completed protocols as a PDF from the testing software.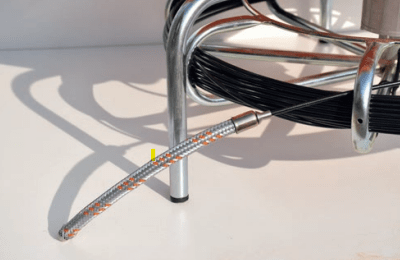 In the standard version, the MTA Pool Scan is supplied with the electronic unit mounted on a reel, as well as an earthing cable and testing software. The cable of the probe is on the practical reel, which makes it easy to roll up and store.
This probe is used to check hard-to-reach areas such as overflows and inlet nozzles. Furthermore, the pool pipes up to the pump or technical room can be checked for leaks without digging.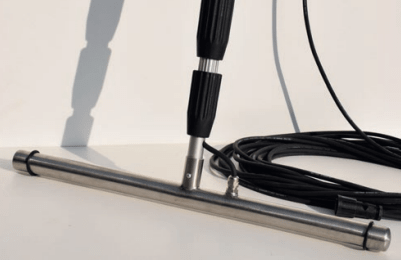 An area test probe is available as an accessory for checking the pool. The probe is mounted on a practical telescopic rod and is designed for leakage testing on side walls and the pool floor. The extendable telescopic rod with a total length of up to 6 metres allows comfortable working.
Our product catalogue is constantly being expanded – further accessories are available on request.
Information and brochures for download