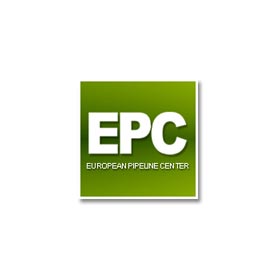 EPC – EUROPEAN PIPELINE CENTER
The European Centre of Competence for Pipelines
OUR OBJECTIVE
As an association of export-oriented European manufacturers and service providers, we have set ourselves the goal of bundling our competences in order to promote joint research. Another focus is on improving product development and intensifying the application-oriented exchange of knowledge.
EQUIPMENT
Pipeline damage such as leaks, ruptures, leaks, misalignments, etc., which occur time and again in practical operation, are built into the facility in such a way that a wide variety of operating situations can be simulated. The European Pipeline Center offers facilities for testing and research purposes as well as specialised training and information events.
The experience of all participating partner companies comes to bear in the EPC. Experts provide tips and tricks for dealing with all common problems as part of our training offer or design your individual training programme. It goes without saying that it is possible to carry out tests and research in a practical way on the premises. A wide variety of products and materials are available for this purpose.
TESTS, RESEARCH AND TRAINING
In the EPC's test facility with around 2,500 m of laid pipes of all common material and diameter types, leaks and misalignments, as well as leaks and breaks are installed. The repair of these damages in practice can thus be realistically demonstrated, tested and trained by the course participants on site.
EUROPEAN PIPELINE CENTER
Wide range of possibilities for training, testing, research and development
As part of our training offer, experienced experts show their tips and tricks. A wide range of products and materials are available.
TRAININGS | DRINKING WATER
Leak detection (with ÖVGW)
Pipe location
Well rehabilitation
Pipe cleaning
Pipe laying
Leak test
Pipe welding
Digital pipe cadastre
TRAININGS | WASTE WATER
Sewer TV inspection
Cleaning of sewers
Leak tightness of sewers
Sewer rehabilitation
Digital pipe cadastre
RESEARCH
The equipment of the EPC allows for practical research work in the drinking water and wastewater sector.
DEVELOPMENT
Examples of previous work:
Sewer cleaning with correct flushing parameters
Determination of flushing pressures, jet angles and flushing speeds
Slope measurements
MATERIAL TESTS
Pipe materials
Fittings
Accessories
LOCATING
Locating leaks in all pipe materials with all measuring methods
Localisation of metallic pipelines
Locating of non-metallic pipelines
Finding of installations
SPECIAL TESTS
Longitudinal profile measurements
Deformation measurements
Pressure tests
CLEANING | INSPECTION
Pressure testing of pipelines underground
Air-water flushing of pipelines
Pigging of pipelines
Chlorination of pipelines
Visual inspection of spring collection pipes
Hydrant inspection (pressure l/min)
SERVICING
TV monitoring
Sewer cleaning with documentation, according to the guidelines
Sewer leakage test
MAINTENANCE
Rehabilitation procedures of pipelines
Repair systems on pipelines
Installation of pipe fittings (manholes, connections)
MEASUREMENT | MONITORING
System monitoring
Measurements for network calculations
Systematic pipe network monitoring for early detection of water losses
Remote meter monitoring systems
DOCUMENTATION
Documentation of the technical monitoring of supply systems § W9
Pipeline network operation management conceptsModern pipeline documentation with GIS
Maintenance strategies for piping systems
Renewal strategies for pipelines
Damage statistics for pipelines and installations
Fault management for pipelines and installations
European Pipeline Days 2015
EPC Material testing Rinse test
EPC Research and development