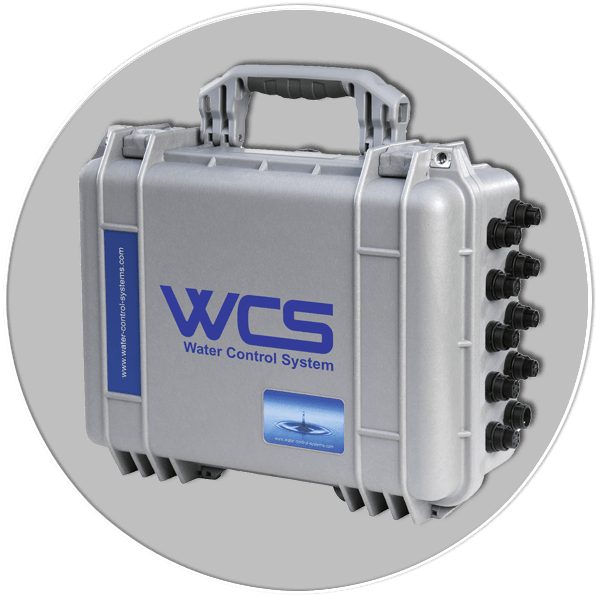 WCS WATER CONTROL SYSTEMS®
Battery-powered remote monitoring of water supply & disposal systems
WCS Water Control Systems® is used to monitor dynamic measured values and static status queries.
The system can be used in drinking water, wastewater, industrial or small sewage treatment plants and works without data cables, via the Internet, in real time. MTA Messtechnik GmbH develops, produces and distributes the patented solution WCS Water Control Systems® worldwide.
BENEFITS
battery-operated
up to 5 years operating time
without data line
real-time mode
no software installation
DESIGNED FOR BATTERY-USE
WCS Water Control Systems® is generally designed for battery use. This gives independence to the energy supply network and guarantees a higher system availability (no data loss at power failure). Using a data transmission interval of three hours the battery operates with a life span of five years.
This guarantees independence from the power grid and ensures data security of measured values in the event of possible power failures.
APPLICATIONS
potable water supply
wastewater
district heating systems
wastewater treatment plants
industrial and environmental applications
TYPICAL APPLICATIONS
tanks and tapped springs
sewers
groundwater level
extraneous water
rainwater
industrial and environmental measurements
test pumping for wells
flood early warning systems
BENEFITS
Battery operated
Up to 5 years operating time
Without data line
Real-time mode
No software installation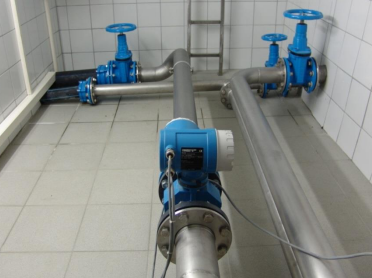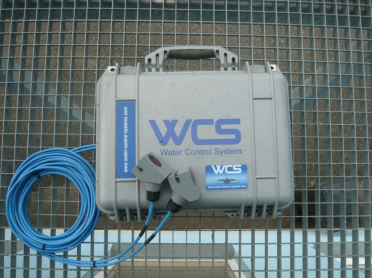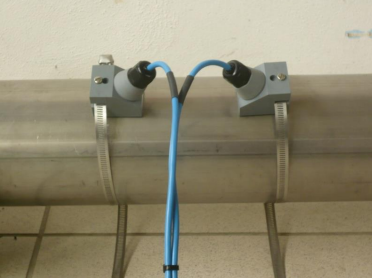 The connection to the power grid is possible.
WCS Water Control Systems® allow the collection of metering data in fields where due to missing power supply lines or data lines up to now an efficient data control was not possible.
LOW-COST DATA TRANSFER
Recorded data is automatically transmitted to a web server and immediately filed via the data service of a mobile communications network. The web server is situated in the data processing centre of A1 (TELEKOM AUSTRIA), which guarantees highest possible data security and availability.
Using a client specific password the customer can login via Internet to the Web Server and gain access to the metering data. This access can be carried out via PC or other mobile equipment such as laptop or internet capable mobile phone.
INTEGRATION IN EXISTING APPLICATIONS
WCS Water Control Systems® can be integrated in any existing system, since all measuring probes, transmitters and controllers can be connected regardless of the data is sent analogously (4-20mA or 0-24V), digitally or via RS 232 interface.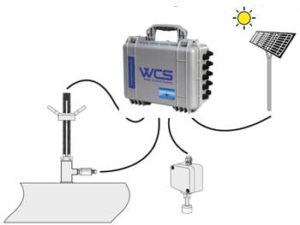 REAL TIME MONITORING
Using the online mode metering data or graphs can be monitored in real time, where e.g. water loss analyses in a water supply network are carried out (flow meter data or uptake rate curves, reaction on opening or closing of fittings).
There is no need to install an additional software, the data can be monitored using your preferred internet browser.
PRESENTATION OF THE MEASUREMENT DATA
WCS Water Control Systems® allows to present measuring data in different ways. Choose between graphical or tabular representation with the option of combining the single data  depending on how the task is requiring it.
When displaying the measured values graphically, it is also possible to superimpose several of the measured values obtained in order to achieve clear comparative displays.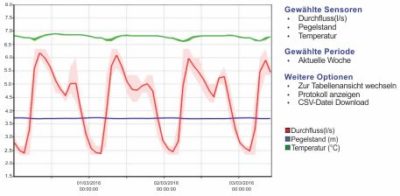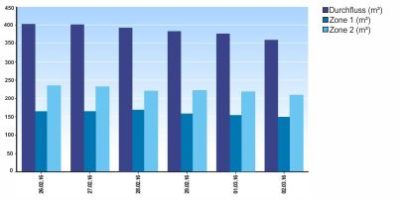 WCS WEBINTERFACE CONTROL CENTER
WCS Water Control Systems® can be used for permanent or temporary monitoring of water pipe networks. The system can detect and remedy expensive water loss. The WCS Water Control Systems® displays information on the entire system to be monitored in the so-called "Control Centre" so that all measurement data obtained can be conveniently viewed and checked.
An active water loss analysis in the pipe network can be carried out by monitoring the consumption curve in m3/h or l/s. The water loss can also be measured by closing valves (on/off). By closing valves (limiting / blocking stubs, etc.), the consumption curve is tracked in real time. This makes it possible to isolate leakages between two valves.
The user interface can be customised to show both elevated tanks and spring catchments.
ALARM FUNCTION
If individually defined limit values are exceeded, an alarm message is sent by SMS or email, so that you can always keep an overview of the status of the system and initiate changes in good time if necessary.