The WEFTEC 2023, which took place from September 30 to October 4 in Chicago, IL, was an unforgettable experience for our team. As the world's leading technical exhibition and conference for water and wastewater management, the event provided a platform to showcase our products and establish valuable connections.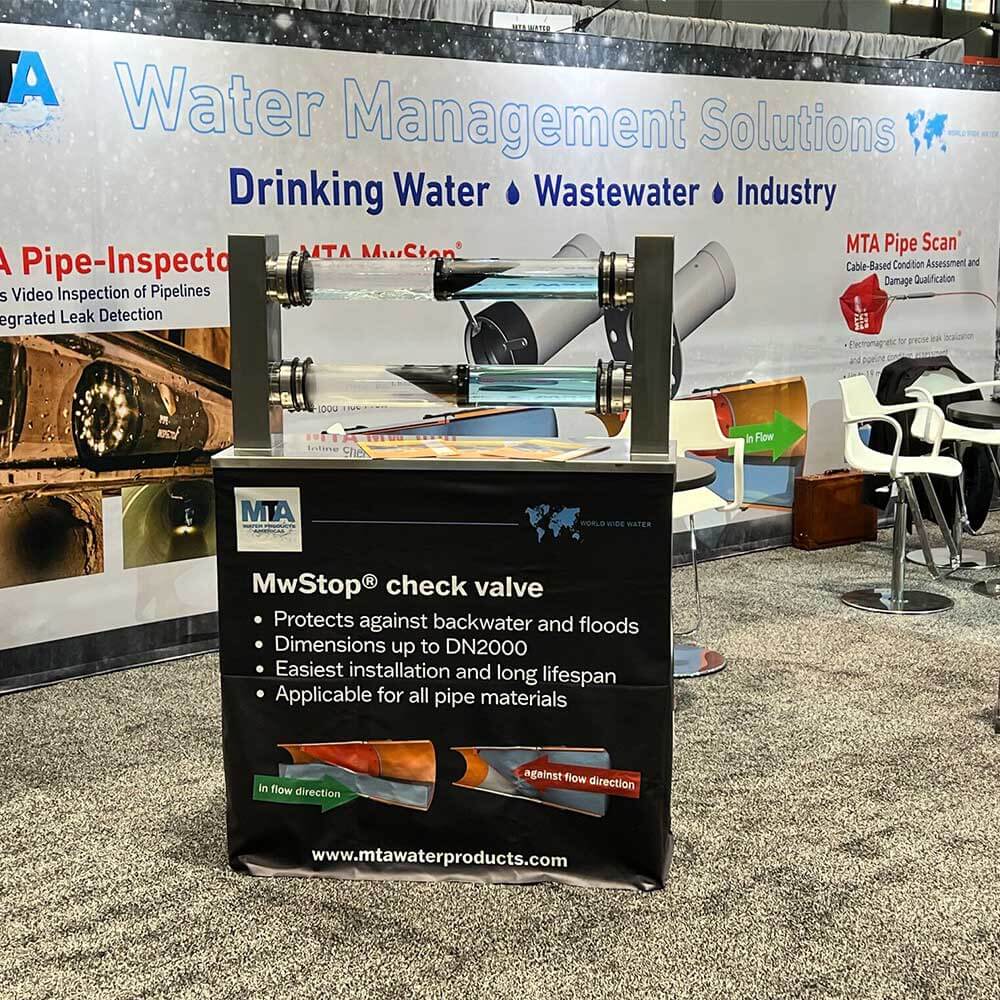 Presenting Our Innovative Products We had the honor of presenting our state-of-the-art products and technologies, including:
MwStop® Check Valve – A reliable solution for preventing backflow and flooding.
MTA Pipe Scan – An advanced system for inspecting and monitoring pipelines.
Pipe Inspector® – An innovative tool for detailed examination and analysis of pipe conditions.
A Resounding Success The fair was a resounding success. We had the opportunity to connect with over 800 leading manufacturers and product developers and discover groundbreaking advancements in water technology. The exchange of ideas, knowledge, and experiences broadened our perspectives and deepened our understanding of the water sector.

Expanding Our Network  Our participation in WEFTEC 2023 not only allowed us to showcase our innovative products and technologies but also to expand our network. We established valuable connections that will open up new business opportunities and partnerships to further advance our mission of improving water quality worldwide.

Joint Presentation with MTA Water Products Americas A special highlight of our participation in WEFTEC 2023 was the collaboration with our esteemed partner MTA Water Products Americas. Together, we presented our specialized services, equipment, and measurement systems. This event enabled us to extend our reach and engage a broader audience by showcasing our collective expertise and innovative solutions. WEFTEC 2023 was more than just a conference; it was an opportunity to be part of the global water community. Stay connected with MTA Messtechnik and explore our innovative solutions and services in water and wastewater management.

Follow us on Facebook for our latest updates, join our community on Instagram to get a behind-the-scenes look, and connect with us on LinkedIn for professional insights and business inquiries. We're excited to engage with you!