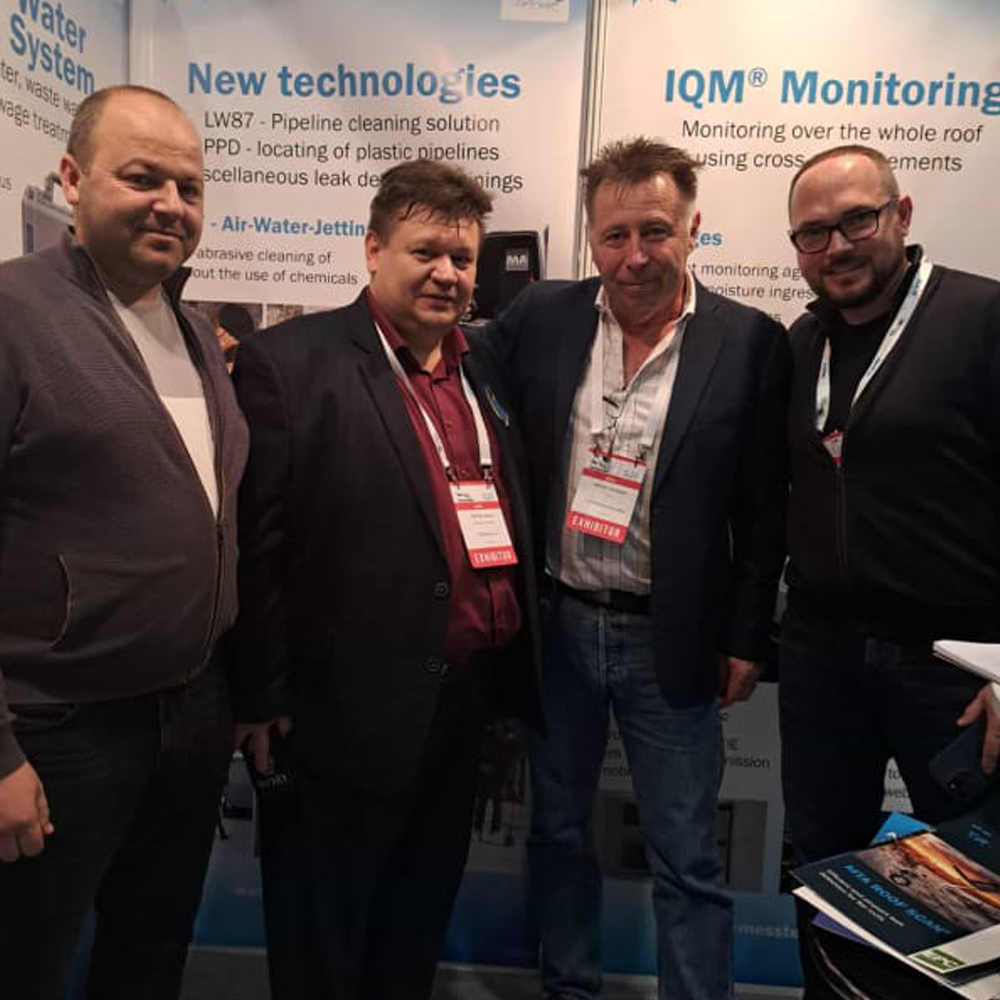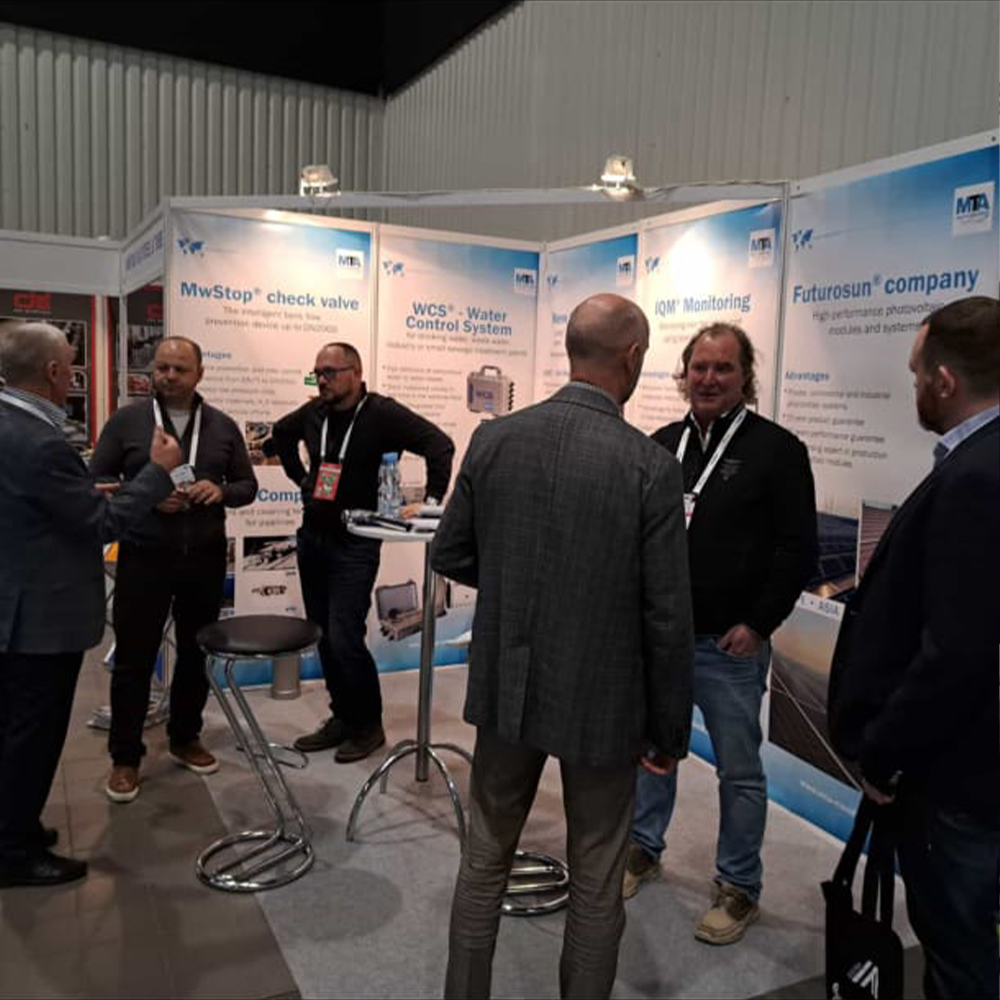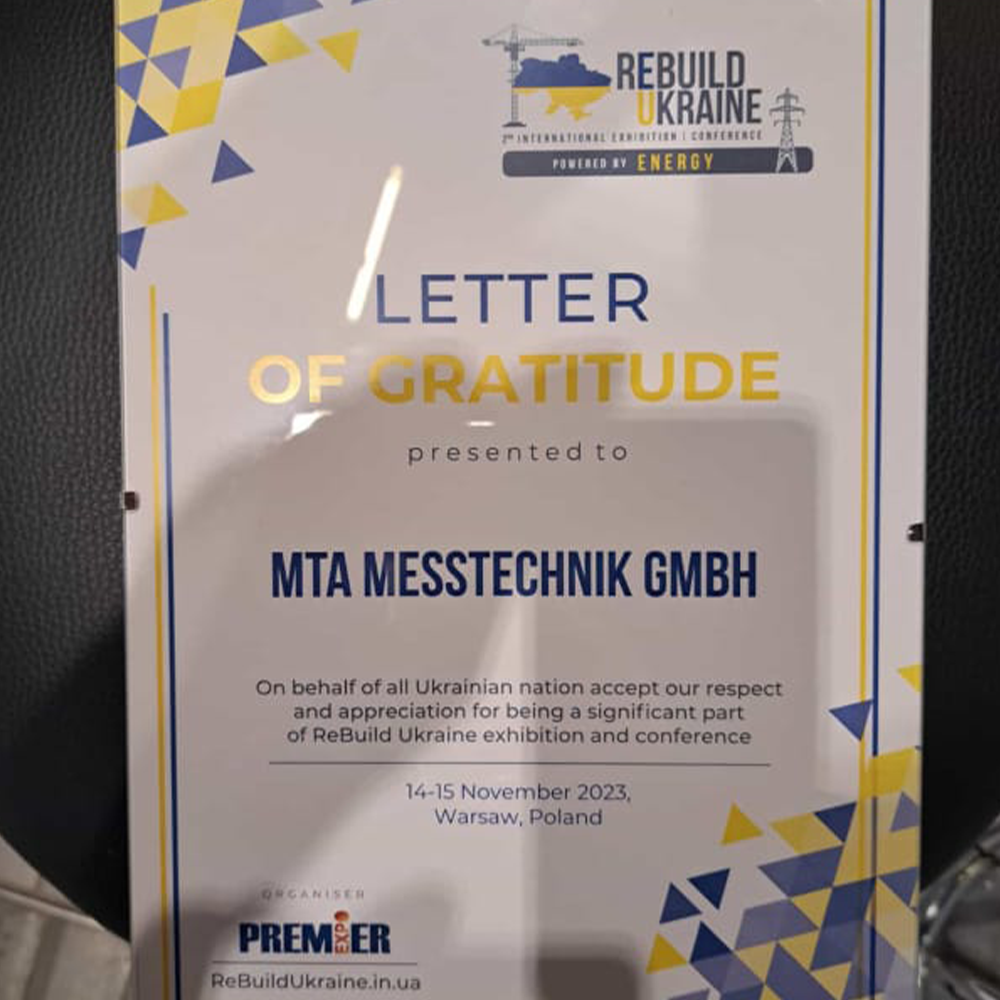 Review of ReBuild Ukraine
The ReBuild Exhibition, themed "Powered by Energy," focused on promoting projects, materials, technologies, and equipment crucial for rebuilding the war-torn Ukrainian economy. With an emphasis on infrastructure, industry, energy, and residential construction, the exhibition provided an important platform for idea exchange and partnership development.
MTA Messtechnik GmbH
As specialists in the water cycle and high-precision measuring instruments for drinking and wastewater, we presented our patented products, including MwStop® and WCS – Water Control Systems®. This presentation highlighted the company's commitment to technological innovation and providing efficient solutions for the complex challenges prevalent in Ukraine.
MTA Products Ukraine, IBOS, and Futurasun – Strong Partnerships
Our partners, MTA Products Ukraine, FuturaSun, an internationally recognized manufacturer of high-quality photovoltaic modules, and IBOS, a company specializing in pipeline flushing vehicles and state-of-the-art inspection cameras, complemented our appearance in Warsaw.
Networking and Partnerships – Review of ReBuild Ukraine
Participating in the ReBuild Exhibition was an excellent opportunity for MTA Messtechnik to establish valuable new contacts and deepen existing relationships. The exchange with industry experts and potential partners expanded the company's network and solidified our position as one of the technology leaders in the sector.
Future-Oriented Perspectives
The exhibition not only provided a stage for presenting our products but also offered insights into future trends and developments. The focus on sustainable development and reconstruction opened new perspectives for future projects and innovations of the company. Participating in the ReBuild Exhibition in Warsaw marked an important milestone for MTA Messtechnik GmbH. It not only increased the company's international visibility but also reinforced the commitment to continue developing innovative solutions for water management challenges.
For current information and insights into our technological advances and industry solutions, we invite you to follow us on our official social media platforms. Visit our Instagram page and our Facebook page. We appreciate your interest in MTA Messtechnik and look forward to engaging with you.